| | |
| --- | --- |
| Posted on December 13, 2020 at 10:00 PM | |
We wish to notify you that due to increases from our suppliers and other unavoidable business costs there will be a price increase effective for all new business from the above date and current orders delivered on or after Monday 1st March 2021.
Price increases that were to come into effect in through 2020 were delayed due to the initial effect on consumers through the COVID-19 pandemic and many costs were absorbed and not passed on. These amounts referred mainly to fees and charges for processing, transport, and waste disposal
Price rises of between 3% and 5% will occur to the following
• Colorbond Steel products
• Hardwood and Composite Decking
• General Material including timber and hardware used in building our projects
Varying price rises will also occur to fees and other charges and we have also been advised of some new fees relating to additional government requirements.
This will include
• Application and processing fees including private certification
• Delivery and transport
• Waste disposal
• Labour and installation costs
Our usual pricing policy will remain, and we will always attempt to be price competitive and offer the best comparative value
| | |
| --- | --- |
| Posted on November 19, 2020 at 1:50 AM | |
The current SA lockdown has been sudden, and we have been attempting to assess the overall impact it will have on our customers and our current schedule
What we do know is that our industry as a whole has effectively ground to a halt for at least 6 days and we are not able to complete or continue on current jobs until at least next Wednesday. Our suppliers are in lockdown meaning that processing, production and transport is also in lockdown. If restrictions are lifted on time we will still need to obtain information from our manufacturers and other suppliers if their production schedule has been extended, transport schedules will most likely also be extended as they clear backlog of what would have been processed during that time.
A delay in processing will delay manufacturing and of course delivery of materials. Production times may also be affected, and we anticipate there will be some delay in production above the current schedules as they will not be processing until at least Wednesday next week.
We have already experienced recent delays with weather and production overruns, a factor that often happens at this time of the year but has been more noticeable this year due to higher than normal demand.
Until health authorities and the SA Government announce further changes we are in a holding pattern and as such it is not possible to provide confirmation of any current scheduled construction until restrictions are lifted. We are ALL affected by this development.
| | |
| --- | --- |
| Posted on June 1, 2020 at 6:40 AM | |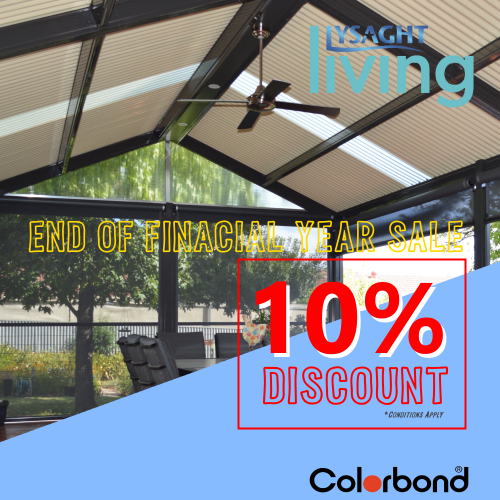 A genuine 10% OFF the price of all LYSAGHT Living Carports and Verandahs for the month of JUNE 2020
Applies to both standard and custom-made structures
A genuine 10% discount is now applicable for orders placed for the entire month of June 2020
HURRY – this offer ends 30th June 2020
*Order must meet the following conditions
• For new orders placed from 8am Monday 1st June to 5pm Tuesday 30th June 2020
• Includes designs with the following roof types – CUSTOM ORB®, FLATDEK®, TRIMDEK®, KLIP-LOK®, SPANDEK®
• Includes steel deck frames
• Excludes screens and fencing components
• Excludes structures with Insulated panel roofs
• Excludes statutory charges and application fees
• Excludes accessories including components such as lights, fans, heaters and blinds
• Excludes orders received before Monday 1st June 2020
• Excludes order received after 5pm Tuesday 30th June
• Orders must be delivered by Friday 28th August 2020
| | |
| --- | --- |
| Posted on March 5, 2020 at 1:40 AM | |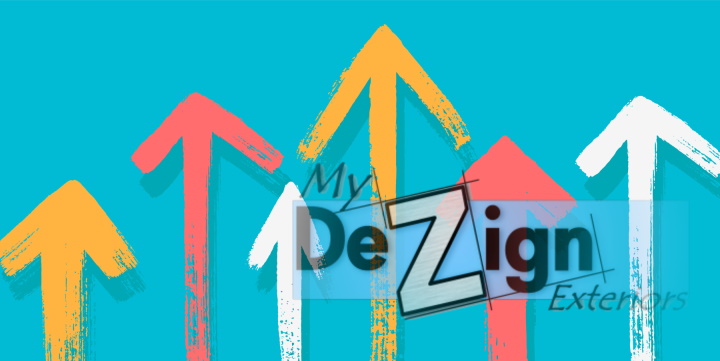 We have been informed from our suppliers BlueScope Lysaght that prices will be increasing on a wide range of materials resulting from production, supply and other unavoidable business costs.
The price increase will be effective for orders delivered Monday June 29th 2020.
Price increases of between 3% and 5% will not only apply across the range of steel products such as Colorbond and Zincalume but to a range of accessories such as fasteners and brackets.
We expect that the price increases will also filter through to other non-direct supplies such as roller and panel lift doors, insulated roofing and associated products.
Over the past month or so we have noticed price increases for delivery of material, disposal of waste from building sites, statutory charges such as application fees, services to our business and insurance policy charges and sooner or later we must pass these on.
For this reason, and to comply with additional costs from the date above we will be increasing all quotes after Monday 13th April 2020 – this allows enough time to have building applications and orders processed on or before the price rise takes effect.
How to avoid the rise  
Simple:
Get us to quote for your new project and pay your deposit on or before Monday 13th April 2020
We still offer and will continue to offer competitive pricing and quality products and workmanship.
| | |
| --- | --- |
| Posted on August 24, 2016 at 7:30 AM | |
LYSAGHT® will be passing on a general price increase effective for orders delivered on or after the 31st October, 2016. The increase is based on material increases from BlueScope and other suppliers, as well as cost increases incurred on wages, fuel, electricity and other utilities.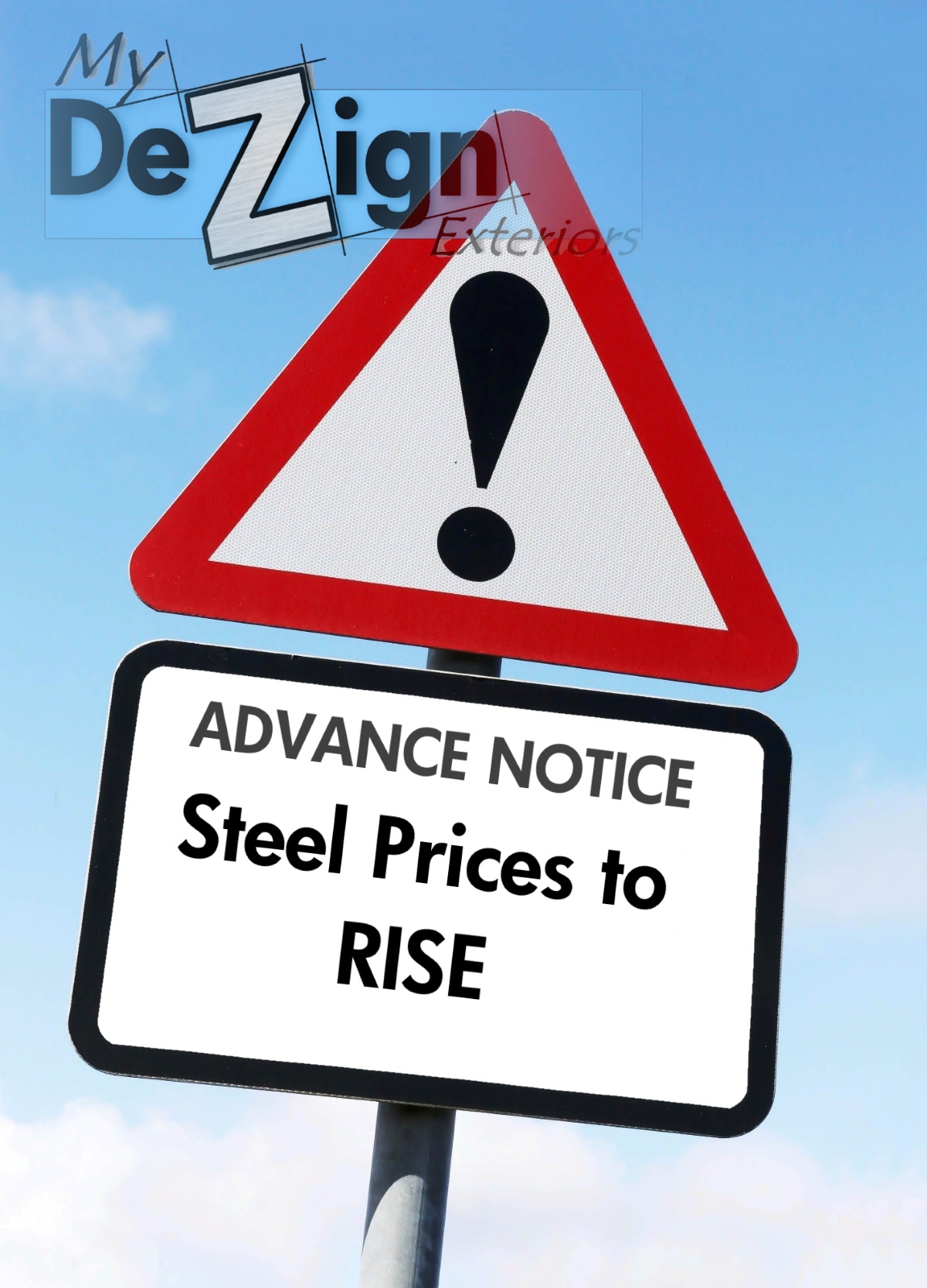 COLORBOND® steel Products- 5%

 Roofing and Walling
 Rain Water Goods
 Flashings
 Accessories
 Fencing
 Patio, Walkway, Carport and Verandah products including LYSAGHT LIVING COLLECTION®
ZINCALUME® steel , GALVASPAN® steel and TRUECORE® steel Products- 7%
 Roofing and Walling
 Rain Water Goods
 Flashings
 Accessories
 Patio, Walkway, Carport and Verandah products including LYSAGHT LIVING COLLECTION®
 Battens
 Purlins
 Framing
 Structural Decking
Other products not listed may rise up to 7%
Orders and payments (as per our standard terms & conditions) MUST be finalised by 15th October 2016 THERE IS TIME TO BEAT THE RISE BUT HURRY!!!
Contact us NOW to find out more