| | |
| --- | --- |
| Posted on November 19, 2020 at 1:50 AM | |
The current SA lockdown has been sudden, and we have been attempting to assess the overall impact it will have on our customers and our current schedule
What we do know is that our industry as a whole has effectively ground to a halt for at least 6 days and we are not able to complete or continue on current jobs until at least next Wednesday. Our suppliers are in lockdown meaning that processing, production and transport is also in lockdown. If restrictions are lifted on time we will still need to obtain information from our manufacturers and other suppliers if their production schedule has been extended, transport schedules will most likely also be extended as they clear backlog of what would have been processed during that time.
A delay in processing will delay manufacturing and of course delivery of materials. Production times may also be affected, and we anticipate there will be some delay in production above the current schedules as they will not be processing until at least Wednesday next week.
We have already experienced recent delays with weather and production overruns, a factor that often happens at this time of the year but has been more noticeable this year due to higher than normal demand.
Until health authorities and the SA Government announce further changes we are in a holding pattern and as such it is not possible to provide confirmation of any current scheduled construction until restrictions are lifted. We are ALL affected by this development.
| | |
| --- | --- |
| Posted on June 1, 2020 at 6:40 AM | |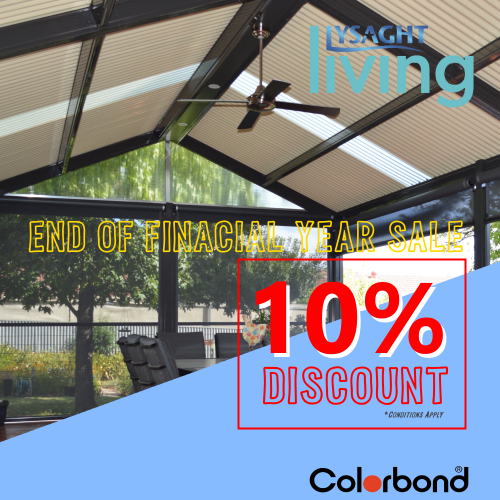 A genuine 10% OFF the price of all LYSAGHT Living Carports and Verandahs for the month of JUNE 2020
Applies to both standard and custom-made structures
A genuine 10% discount is now applicable for orders placed for the entire month of June 2020
HURRY – this offer ends 30th June 2020
*Order must meet the following conditions
• For new orders placed from 8am Monday 1st June to 5pm Tuesday 30th June 2020
• Includes designs with the following roof types – CUSTOM ORB®, FLATDEK®, TRIMDEK®, KLIP-LOK®, SPANDEK®
• Includes steel deck frames
• Excludes screens and fencing components
• Excludes structures with Insulated panel roofs
• Excludes statutory charges and application fees
• Excludes accessories including components such as lights, fans, heaters and blinds
• Excludes orders received before Monday 1st June 2020
• Excludes order received after 5pm Tuesday 30th June
• Orders must be delivered by Friday 28th August 2020
| | |
| --- | --- |
| Posted on March 24, 2020 at 8:50 PM | |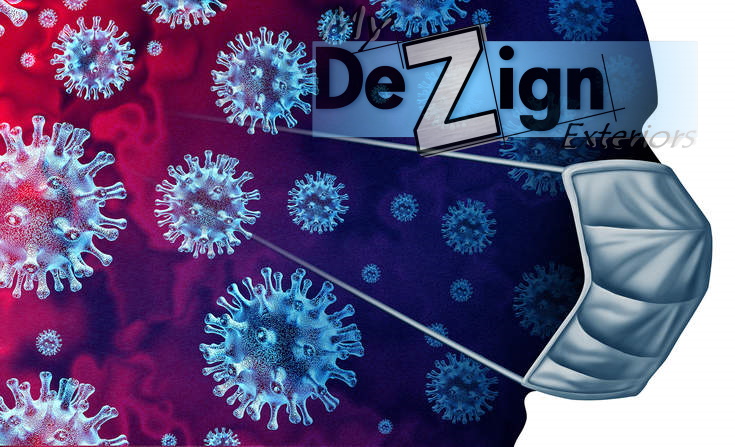 Circumstances clearly have highlighted the need to take steps in the fight against the spread of COVID-19 as us, like so many others are feeling the strain of restrictions and uncertainty.
My Dezign Exteriors will continue to provide personalised customer service including onsite design consultation, quotes and of course construction and installations for the immediate and foreseeable future however, as we in the best interests all our health requirements, must adhere to the regulations and recommendations of the Australian National Health services and government advice.
We therefore will be revising our contact, consultation and construction processes.
Prior to appointing for a consultation, we require confirmation that:
• You are not in self isolation or required to be in self isolation

• You are not unwell in ANY respect

• You have not been in contact with anyone that has (within the previous 7 days) been unwell, travelled interstate or overseas

• We will email you with some standard information that we would ask you refer to as that will contain details that will allow us to consult more productively considering a more limited time frame than is usually required
Consultation on site with all customers will be limited
Consultations:
• Our consultations will be limited to 30 minutes and adhere to social distancing best practice

• We will remain outdoors and it will now not be possible to provide on site design presentations (i.e. computer designed models, Photo Portfolios and onsite quotes) we will however provide electronic (usually via email) product information, draft plans, relevant comparison example pictures, product information and written quotes as soon as possible after our onsite consultation. Our consultation process can continue via phone (either voice or video link) to discuss specific details as mutually agreed

• Site inspections (prebuild) will be limited as above

• All offsite (workplace) face to face consultations and meetings are suspended until further notice
Build and installs:
Naturally we must protect our onsite team as well and as such all social distancing requirements are to be adhered to. Our team will provide all food and beverage for their own use (as much as offering them a tea, coffee or water is common, this practice will be now be discouraged). Our team will do what they can to ensure excess packaging and materials are removed from site.
As time progresses, it may be necessary to further revise these conditions and we will update you as soon as we can following any changes.
PLEASE NOTE: although we are currently only experiencing minor delays in supplies, we have noticed some recent delays in processing to services and materials (primarily due to some working remotely from outside their offices, staggered production shifts and reduced working hours for some). This may result in further delays resulting from practices and requirements from and service and material providers as further restrictions are introduced – we thank you in advance for your understanding
| | |
| --- | --- |
| Posted on March 5, 2020 at 1:40 AM | |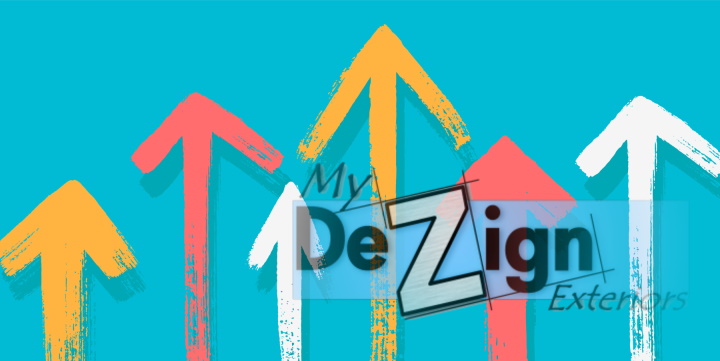 We have been informed from our suppliers BlueScope Lysaght that prices will be increasing on a wide range of materials resulting from production, supply and other unavoidable business costs.
The price increase will be effective for orders delivered Monday June 29th 2020.
Price increases of between 3% and 5% will not only apply across the range of steel products such as Colorbond and Zincalume but to a range of accessories such as fasteners and brackets.
We expect that the price increases will also filter through to other non-direct supplies such as roller and panel lift doors, insulated roofing and associated products.
Over the past month or so we have noticed price increases for delivery of material, disposal of waste from building sites, statutory charges such as application fees, services to our business and insurance policy charges and sooner or later we must pass these on.
For this reason, and to comply with additional costs from the date above we will be increasing all quotes after Monday 13th April 2020 – this allows enough time to have building applications and orders processed on or before the price rise takes effect.
How to avoid the rise  
Simple:
Get us to quote for your new project and pay your deposit on or before Monday 13th April 2020
We still offer and will continue to offer competitive pricing and quality products and workmanship.
| | |
| --- | --- |
| Posted on August 28, 2017 at 9:50 PM | |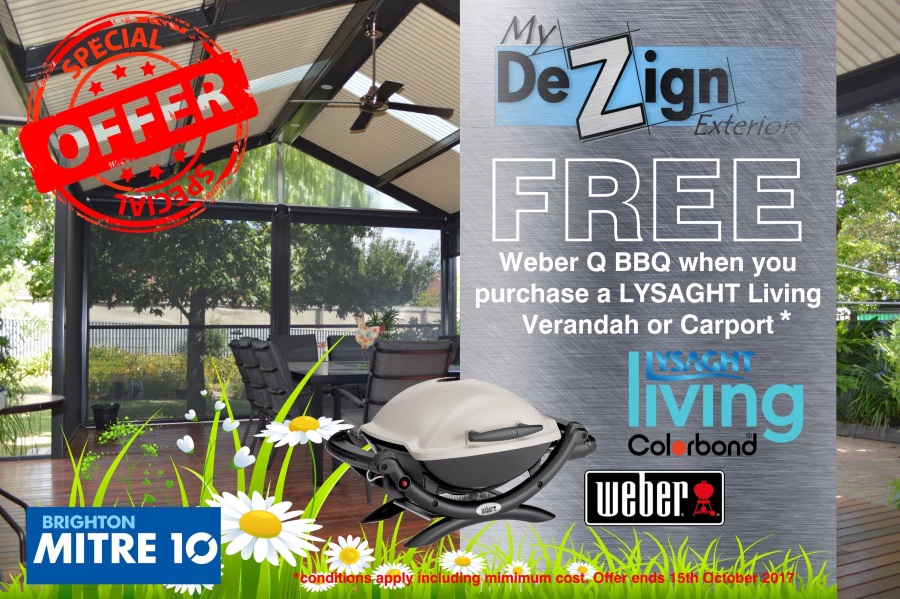 Our 2017 Spring Promotion commences 1st September 2017 and this year we are offering a fantastic Weber offer is a Baby Q™ Premium (Q1200AU) with LYSAGHT Verandahs and Carports quoted and deposited during the promotional period. CALL FOR A FREE QUOTE TODAY

Terms and conditions
Promotional Period will be between 1st September 2017 and 15th October 2017
Offer is available on LYSAGHT Living Verandahs, Carports and Decks quoted and a deposit paid during the promotional period
Completion of the LYSAGHT Verandah, carport or Deck must occur within 3 months of the conclusion of the promotional period unless agreed otherwise
Minimum Value of materials purchased is $3,750 excluding installation costs and statutory charges
Not available with any other offer or discount
Weber offer is a Baby Q™ Premium (Q1200AU) in standard finish and is supplied through Mitre10 Brighton. RRP is current at $329
Product will be supplied following the construction of the verandah, carport or deck or after the conclusion of the promotional period whichever occurs last.
 
| | |
| --- | --- |
| Posted on August 24, 2016 at 7:30 AM | |
LYSAGHT® will be passing on a general price increase effective for orders delivered on or after the 31st October, 2016. The increase is based on material increases from BlueScope and other suppliers, as well as cost increases incurred on wages, fuel, electricity and other utilities.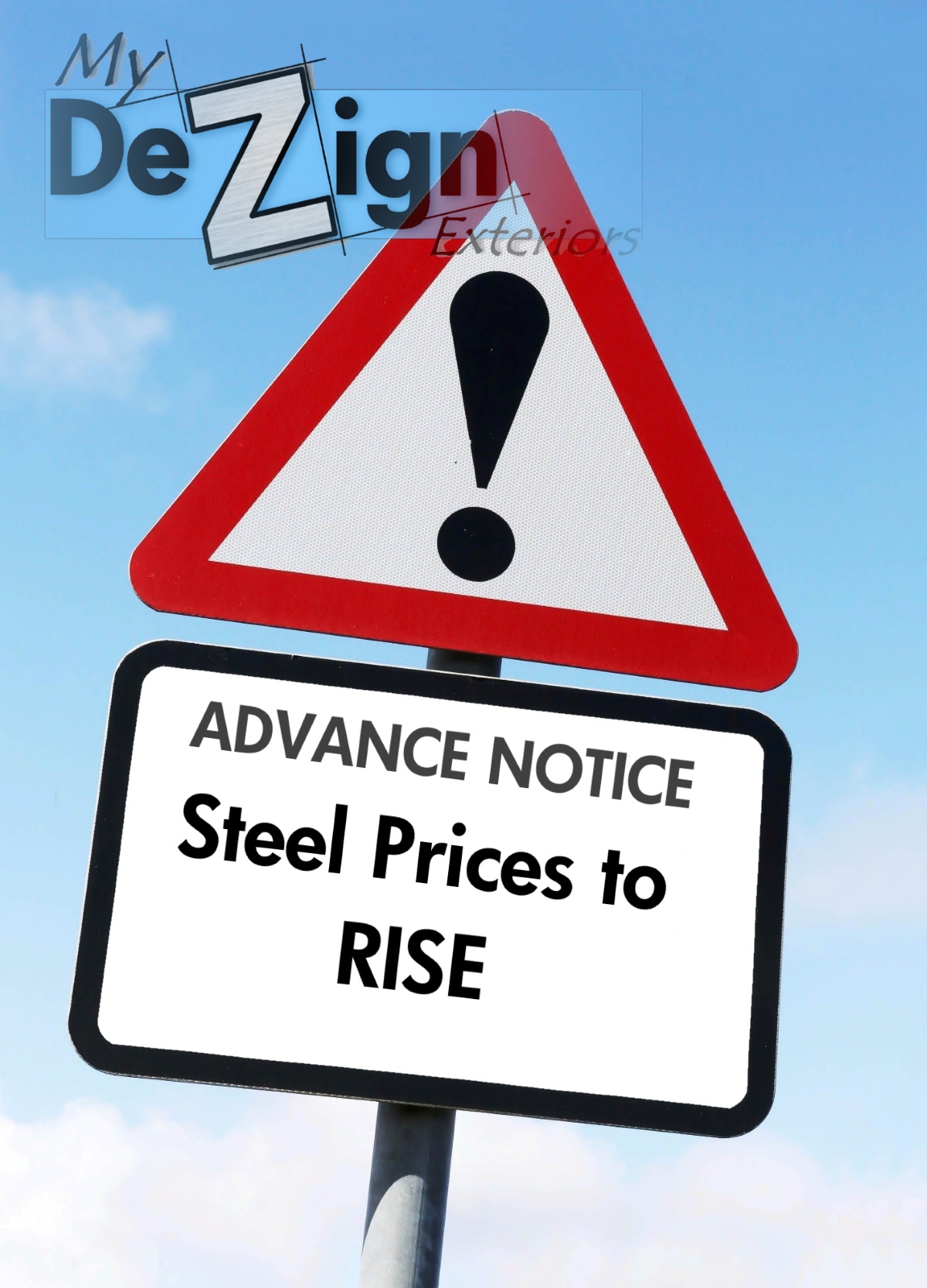 COLORBOND® steel Products- 5%

 Roofing and Walling
 Rain Water Goods
 Flashings
 Accessories
 Fencing
 Patio, Walkway, Carport and Verandah products including LYSAGHT LIVING COLLECTION®
ZINCALUME® steel , GALVASPAN® steel and TRUECORE® steel Products- 7%
 Roofing and Walling
 Rain Water Goods
 Flashings
 Accessories
 Patio, Walkway, Carport and Verandah products including LYSAGHT LIVING COLLECTION®
 Battens
 Purlins
 Framing
 Structural Decking
Other products not listed may rise up to 7%
Orders and payments (as per our standard terms & conditions) MUST be finalised by 15th October 2016 THERE IS TIME TO BEAT THE RISE BUT HURRY!!!
Contact us NOW to find out more

| | |
| --- | --- |
| Posted on August 20, 2016 at 12:15 AM | |
Not only will you clean up this Spring with some great savings across the LYSAGHT Living Collection range but purchase any LYSAGHT Living Collection Patio, Verandah or Carport and you will receive a FREE Karcher High Pressure cleaner valued at $429.
Terms & Conditions:
Offer available only with the purchase of a LYSAGHT Living Colelctiom structure. The offer is only applicable to quotations placed between August 1st 2016 and October 31st 2016 unless otherwise stated. All orders must be placed and received by close of business October 31st 2016 with the offer only applying to jobs paid on completion. This offer is only available while stocks last and does not apply in conjuction with any other discounted offer. The offer is a bonus giveaway and will only be redeemable after the invoice is paid in full to My Dezign Exteriors. Minimum spend of $5,000 (GST exclusive) material costs applies and does not include installtion costs or statutory charges.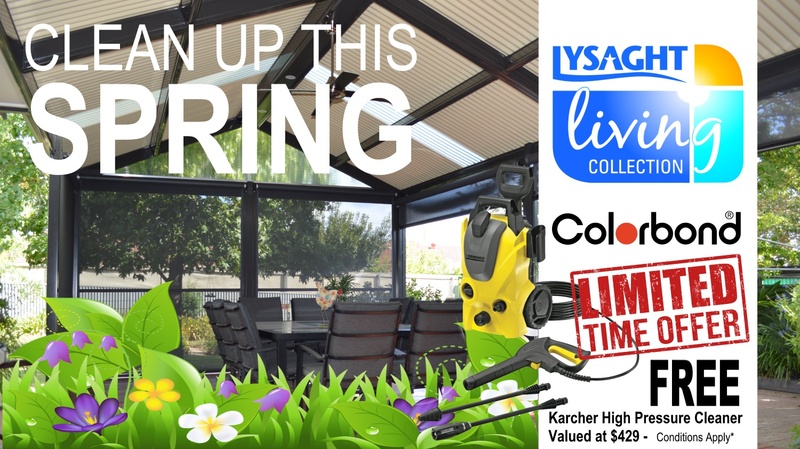 | | |
| --- | --- |
| Posted on July 20, 2016 at 1:00 AM | |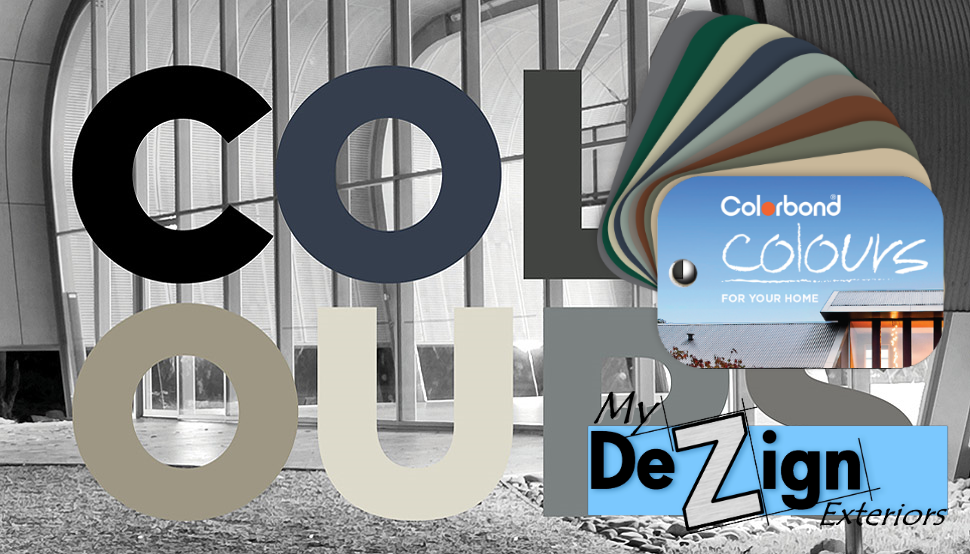 The LYSAGHT Living Collection® range of colours has just been increased to offer even more choice when building your new Verandah, Carport or Covered Walkway. In addition to the popular choices that have been available, BlueScope Lysaght have introduced Night sky™ and Woodland Grey™ Colorbond® to the frame and post options making it now a total of 6 Colorbond® colours plus Zincalume™.
Combine this with the range of 6+ double sided colour roof sheets OR the full range of 22 genuine Australian Made Colorbond® standard colours, LYSAGHT Living Collection® and design options have become even easier.
For further information or to arrange a FREE in house design consultation, contact us TODAY
| | |
| --- | --- |
| Posted on May 16, 2016 at 3:05 AM | |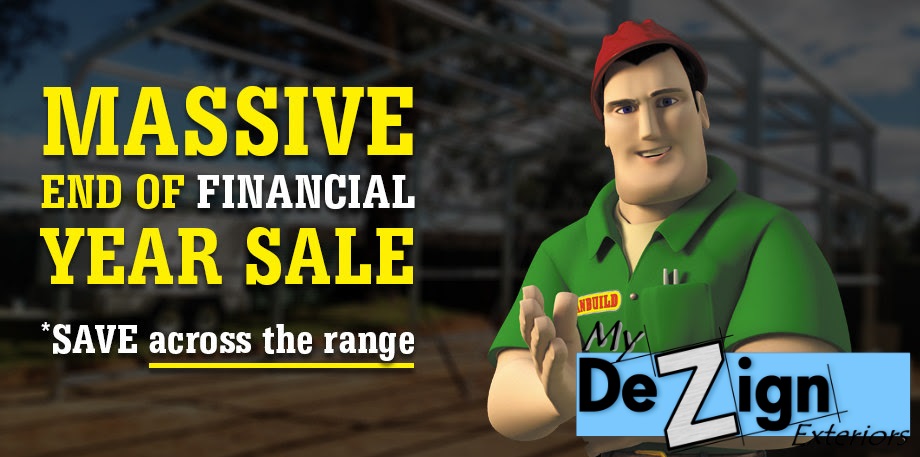 IT'S ON AGAIN
The Ranbuild Annual Massive End of Financial Year Sale!
This is Ranbuild's biggest promotion of the year.
The promotional period this year will run from 17th May to 30th June 2016, and we will be discounting our entire building range by 6%.
That's right, a fantastic 6% saving across our entire range until the end of June.
(*Conditions apply)
How it works
Orders received at Ranbuild from 17th May 2016 to 30th June 2016 will be eligible for the promotion.
To be eligible for the promotion, confirmation of the deposit payment must be received at Ranbuild by COB 30/06/2016. A 50% manufacture payment must be received at Ranbuild by COB 30/10/2016. (normal delivery terms and Conditions apply)
Promotional discounts apply to new orders only. Any current ordered, cancelled and reordered jobs for the same customer or building site will not receive the discount
CONTACT US TODAY
| | |
| --- | --- |
| Posted on April 3, 2016 at 6:45 PM | |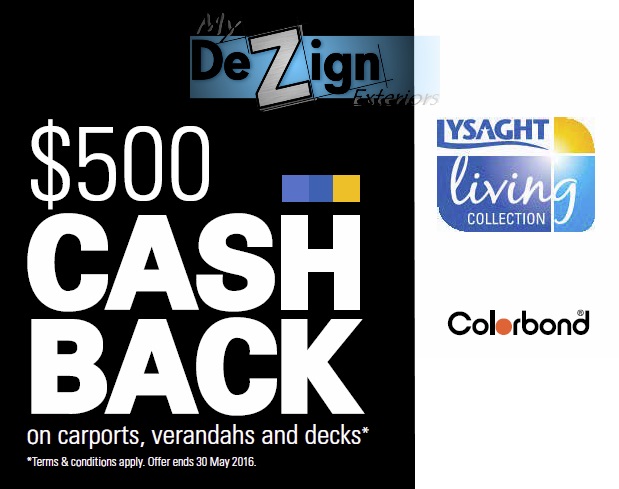 Until 30th May 2016 all eligible* LYSAGHT Living Collection verandahs and carports sold will receive a manufacturer cash back of $500 -
(Terms &Conditions apply) For more information or to arrange a quote, contact us today.